The Nethercliffe Hotel is a family run hotel in the centre of Wick, providing 3 star Accommodation and superb home cooked meals in a warm and welcoming atmosphere.
Created from a dwelling built in 1824, the original building is one of the oldest in the county and has many interesting architectural features, including original cornicing and a cast iron cooking range in the cellar, which was once servants' quarters.
A south facing garden, a riot of colour during the summer, is available for patrons' use and is a relaxing haven to enjoy a glass of Old Pulteney, the local whisky, on a summer's night when the days stretch and darkness is reluctant to fall.
Off road parking is available in a free public car park directly opposite the hotel and motorbikes can be accommodated in a secluded area of the hotel grounds.
The 6 en suite rooms are generously sized and each has flat screen digital television, tea and coffee making facilities, direct dial telephones and free access to wireless internet. The bathrooms are fully stocked with toiletries, and hairdryers are provided.
Each room has a wealth of local information, but should you have any questions the resident owners are more than happy to help with any queries you may have.
Contact us on enquiries@nethercliffehotel.co.uk or telephone 01955 602044 for prices and further information.
The function hall accommodates around 50 people for private parties in a cosy atmosphere but can be used for many different events. Menus are available on request and can be individually tailored to suit your budget. Hot and cold buffets are also available, with prices available on request. The function hall can also accommodate small conferences or training courses and can seat around 60 , theatre style. The hall can be used for many different functions. Tell us your requirements and we are more than happy to discuss your needs.
Our chef is fully trained in dietetics and all dietary requirements can be catered for.
En-Suite Rooms
Lounge Bar
Private Garden
Function Hall
Home Cooked Meals
Internet Access
Off Road Parking
Railway Station Five Minutes Walk
One mile from airport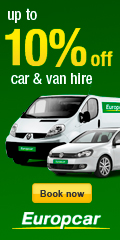 © 2010 The Nethercliffe Hotel. All Rights Reserved.